WE CAN CHANGE

 MANY PEOPLE'S LIVES
By participating changing peoples' lives for the better, you also improve your own life! Many people women, men, children need a helping hand.
°We developed various program to change people's lives in Africa by helping them in different domains.
°We have build some strategies who can give smile to entrepreneur women, change life of their children and families.
°We have created some tools in order to encourage men to become better and have good salaries to take care of their families.
We truly believe that education as a weapon for development. Access to quality education for young girls and children is essential for their happiness and future.
We also believe in Women and their ability to impact the world. We work to give them the possibility to show their empowerment.
We can built Africa future from the ruins it is today. We need all people's energy. Any help is highly appreciated whether financial or material.
Two out of every five people in Africa have no nearby water facilities and are forced to walk long distances to reach water sources. Traditional methods of balancing heavy loads of water on the head limit the amount people can carry, and cause long-term spinal injuries. Women and children usually carry out these time-consuming tasks, missing out on educational and economic opportunities. In extreme cases, they can be at increased risks of assault or rape when travelling long distances.
About health In Africa the people that suffer more are those in rural areas and townships people who depend only on governments clinics or hospitals, if you go to government hospitals at times you will leave without having been attended to after spending 12 hours waiting, the reasons are many which varies from lack of medical stuff, no medication and sometimes no funds or its overcrowded and you did not get a chance to see a Dr or a nurse. Health is in the heart of our priorities for people better life in Africa.

GIVE A HELPING HAND TO THOSE WHO NEED IT!
BEST

 actions to improve lives
Africa could solve many of the problems it faces by forming strategic partnerships within and outside the continent. For the population its is strictly necessary to provides solutions on various points.
We work to provide access to education for girls, access to clean water, train young people and equip rural communities, empower women and change people's lives quality.
But we can do more, help each person to be better.
Yes, we can do more better #Andnow :
We must trust to us, empower our women, educate our children with a new vision of life, give access to education to young girls, support entrepreneurship, motivate sales exchange between Africa countries and Africa and between Africa and the rest of the world.
We must have a different perspective on life. Take things with new energy. We must learn to be above our fears and project ourselves into the eyes of our brothers and sisters, our children. The happiness is in the faith of each one in the other.
Alone its difficult and so long; But together :
AND YES… WE CAN CHANGE. NOT THE WORLD, BUT OUR WORLD.
Thanks for your attention,
GOD BLESS.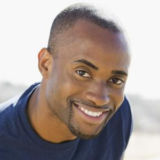 JACK BARE
Marketing Manager
I had a chance to prove that i wanna be part of a changing for children's happiness in Africa. It's been a real pleasure to support you.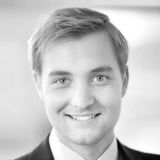 MARCUS FIELDS
Entrepreneur
Proud to support you! You make a great job.
We regularly present here urgent and upcoming projects. These projects requests your attention and support. Please note that we work to give better live to people and families and your support is a serious gift for them